New page #4 | November 28, 2013 | 12:01 AM
Happy Thanksgiving! I'm so thankful for the readers of this comic! :-)


Issue 2: Page #4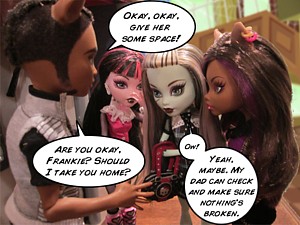 ♥ Thanks to Shadow-People for the Maul vector background! ♥
Leave a comment | Posted in new page
New page #3 | November 20, 2013 | 8:32 PM
A little early tonight, since I'm tired and didn't want to forget to post this later ;-)


Issue 2: Page #3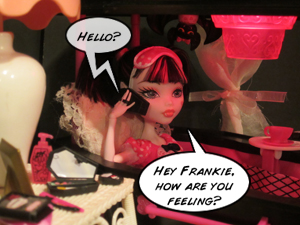 ♥ Thanks once again to Shadow-People for the Maul vector background! ♥
Leave a comment | Posted in new page
Resource mistake! | November 18, 2013 | 12:13 PM
I was working on the page for this week and I realized I have been miscrediting the maker of that Maul vector backdrop I've been using for the last few pages. The maker of the background is Shadow-People, not ShaiBrooklyn (who made the Scaris background I used last issue). I've updated my posts on here to reflect the correct credit. So sorry for the mistake!
Leave a comment | Posted in site updates
New page #2 | November 14, 2013 | 12:01 AM
Issue 2: Page #2




♥ Thanks to Shadow-People for the Maul vector background! ♥
Leave a comment | Posted in new page
Wishlist updates! | November 13, 2013 | 11:26 PM
Yesterday was my birthday, and thanks to my super-awesome mom, sister, and brother, I got a number of high-priority items on my wishlist crossed off! :-D I'm in great shape now for the comic for the forseeable future. If you'd like to help the comic out, you can check out my wishlist items here. Thank you for your support!
Leave a comment | Posted in wishlist
<< Newer
1
2
3
4
5
6
7
8
9
10
11
12
13
14
15
Older >>