New page #7 | January 23, 2015 | 6:32 PM
Issue 4: Page #7


Leave a comment | Posted in new page
New page #6 | January 16, 2015 | 8:41 PM
Issue 4: Page #6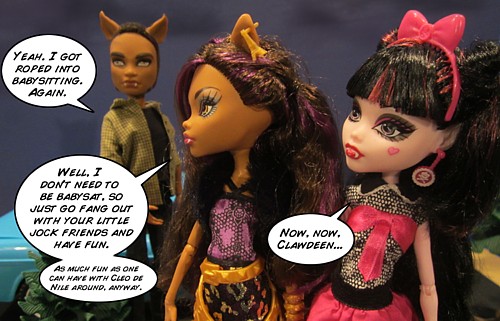 I posted earlier on Tumblr that I've been thinking about what I should do about the comic, now that I'm pretty much recovered from my surgery and (knock on wood!!) seem to be doing better healthwise. I think I would like to try (at least for now) to get back on the page-a-week schedule, and see if I can manage that.
So! The plan is for a new-page-on-Friday-nights schedule, and we'll see how that goes. So here's your first page! :-D
Leave a comment | Posted in new page
Happy Howlidays! | December 24, 2014 | 4:27 PM
Happy Howlidays to everyone out there! I hope you all have a Merry Christmas/Last Day of Hanukkah/Happy Yule/Io Saturnalia/whatever fun December festivity you may celebrate!
I'd hoped to have some more pages for you all this month before the year end, but I had surgery (to hopefully address my Mystery Health Problems) last Tuesday and I'm not supposed to bend over for a few more weeks. (I was a naughty girl and did some bending for this holiday card, and now I'm paying for it with a headache, oops XD) So know that more pages are coming ASAP, and I hope you will enjoy them and it will be worth the wait!
Leave a comment | Posted in site updates
New page #5 | November 28, 2014 | 12:46 AM
Issue 4: Page #5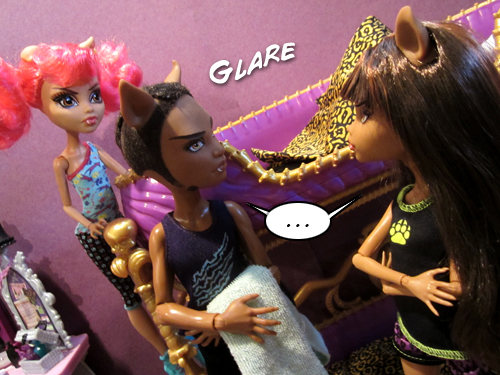 Leave a comment | Posted in new page
New page #4 | November 28, 2014 | 12:45 AM
Issue 4: Page #4


Leave a comment | Posted in new page
<< Newer
1
2
3
4
5
6
7
8
9
10
11
12
13
14
15
Older >>