New page #7 | December 26, 2013 | 12:01 AM
Issue 2: Page #7


At last, Cleo puts in an appearance! I'm kind of obsessively addicted to Cleo de Nile, she's my favorite doll and she's also my favorite personality to photograph. :3 I can't wait to get further into the series and really give her a chance to shine.
Leave a comment | Posted in new page
Happy Howlidays | December 25, 2013 | 3:48 PM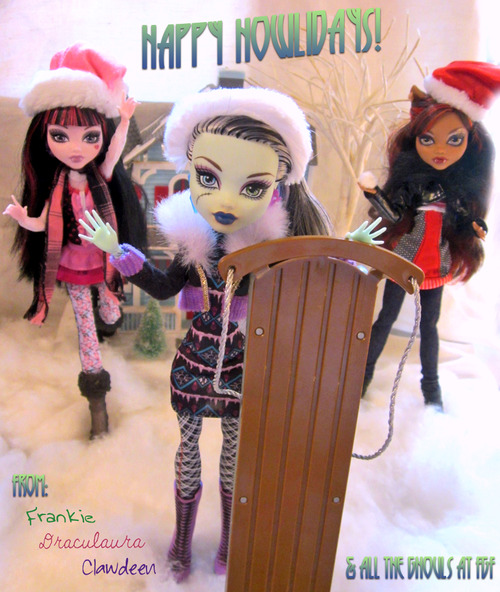 Merry Christmas and Happy Howlidays :-) I wish I'd been able to take this picture with real snow when it snowed a couple of weeks ago, but that was when I was dying of the flu XD I didn't realize it wasn't going to snow again before Christmas, whoops!
Leave a comment | Posted in miscellaneous
New page #6 | December 19, 2013 | 12:01 AM
Issue 2: Page #6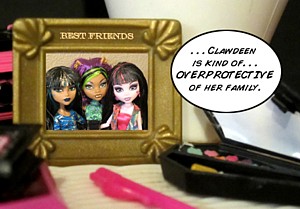 Leave a comment | Posted in new page
No new page: sickness | December 15, 2013 | 4:13 PM
I posted about it on Tumblr on Thursday, but wasn't able to access this blog until today: there was no new page this week (December 12) because I've been really sick. I'm still recovering, actually, but unless I relapse at work tomorrow, I should be back on schedule for the next new page update this Thursday. Thank you for understanding! :-)
Leave a comment | Posted in site updates
New page #5 | December 05, 2013 | 12:01 AM
Issue 2: Page #5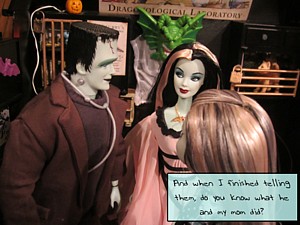 Leave a comment | Posted in new page
<< Newer
1
2
3
4
5
6
7
8
9
10
11
12
13
14
15
Older >>